For information about our previous C-54E 44-9144 click here.
C-54D
"SPIRIT OF FREEDOM"tm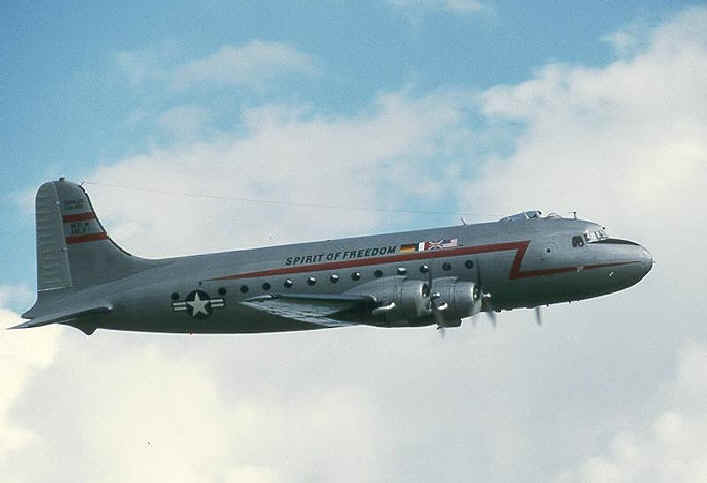 The "Spirit of Freedom" is a living, breathing, flying exhibit commemorating the great Berlin Airlift of 1948-49. A genuine USAF Veteran of the Airlift (61st TCS Rhein Main), 317th TCS (Celle), (513th TCS Rhein Main), (313th TCS Fassberg) the "Spirit" itself is an important artifact from the airlift. Filled with Artifacts, photographs, and other Airlift related items, the "Spirit's" role is to travel the world educating people on this subject.
Manufactured by the Douglas Aircraft Company S/N 22178 and delivered to the Army Air Corps in September of 1945 as 43-17228. She was assigned to Carribean Division of the Air Transport Command then on to the Atlantic Division. In October 1948, 43-17228 was transferred to the Berlin Airlift as part of the the 61st Troop Carrier Squadron based at Rhein Main for six months. In May of 49, after a 1,000 hour inspection and overhaul at Burbank, she was reassigned to the airlift with the 317th at Celle for three months, then the 513/313 splitting the month of August between Rhein Main and Fassberg.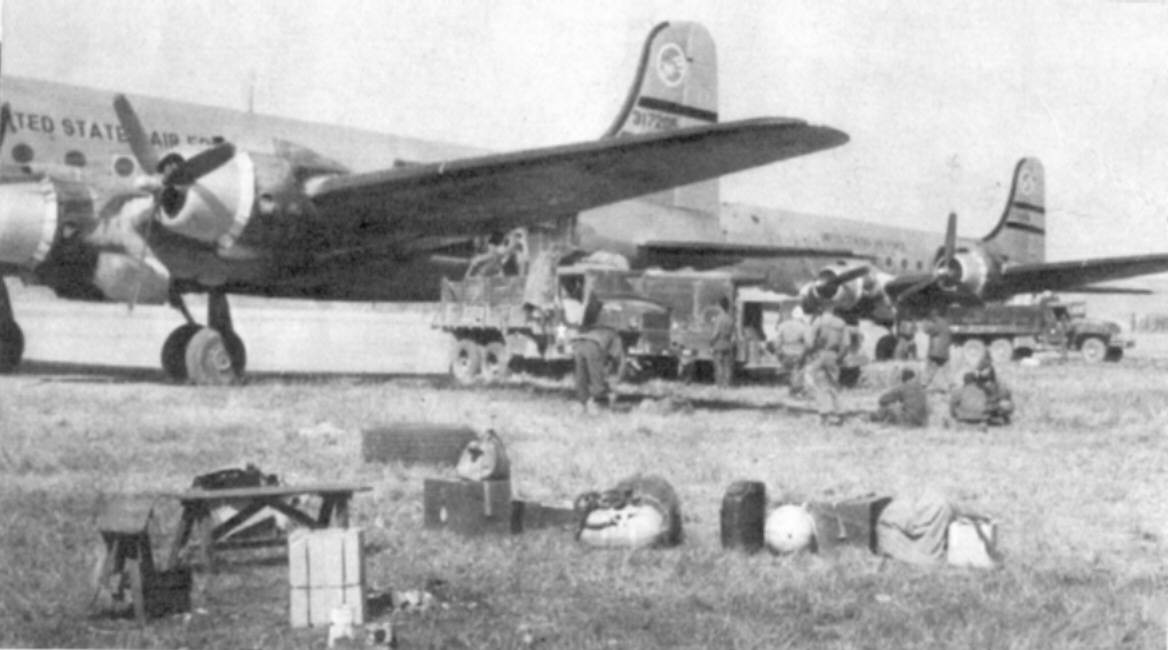 We believe this is 43-17228 in Korea
After its role on the airlift, 43-17228 went on to be stationed at McChord, then to the Far East Air Force at Ashiya AB, Japan to support the Korean War. In July of 1952, 43-17228 was based at domestic bases, with deployments abroad until its retirement from the USAF in August, 1965.
After being placed in storage at Davis Monthan Air base, the C-54 was revived when it was acquired by the US Army and assigned to the Kwajalein Missile Testing Range in the Pacific.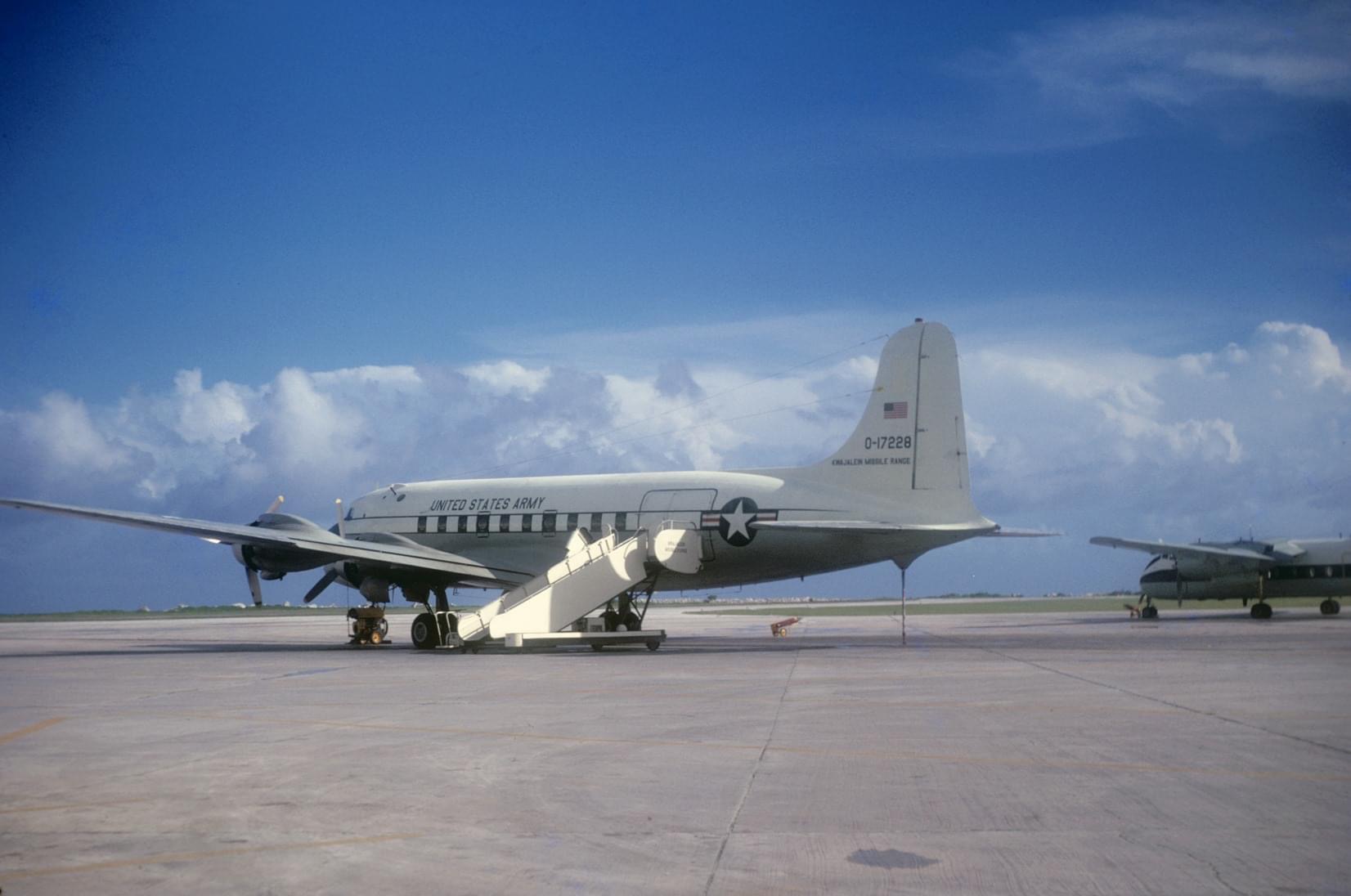 C-54D 43-17728 in service with the US Army at Kwajalein Missile Range in the 1970's .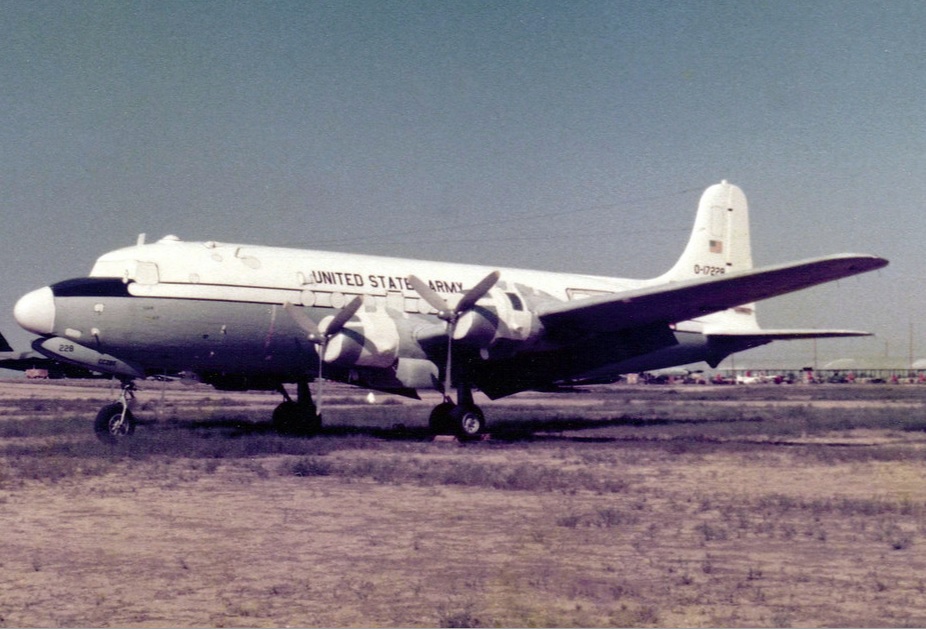 At the Boneyard in 1978 (Kerry Taylor photo)

After retirement, 43-17228 spent most of her civilian career with Ardco as Tanker 152, a firebomber company.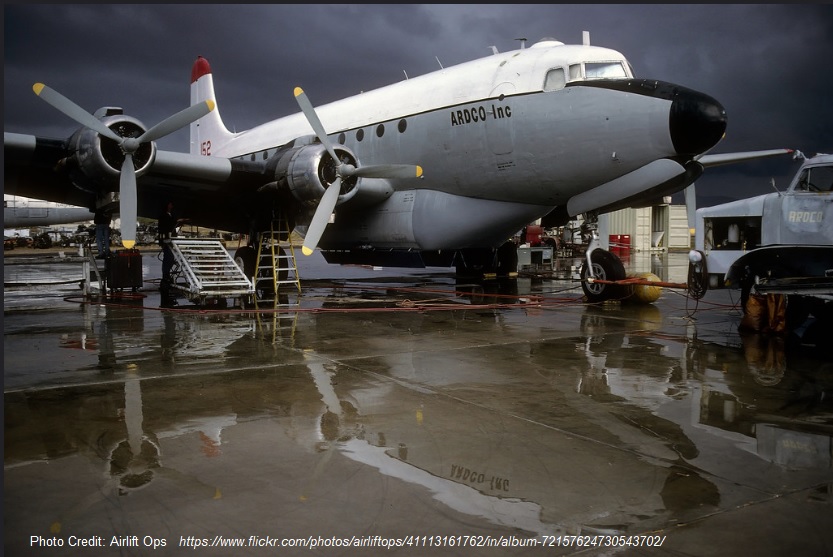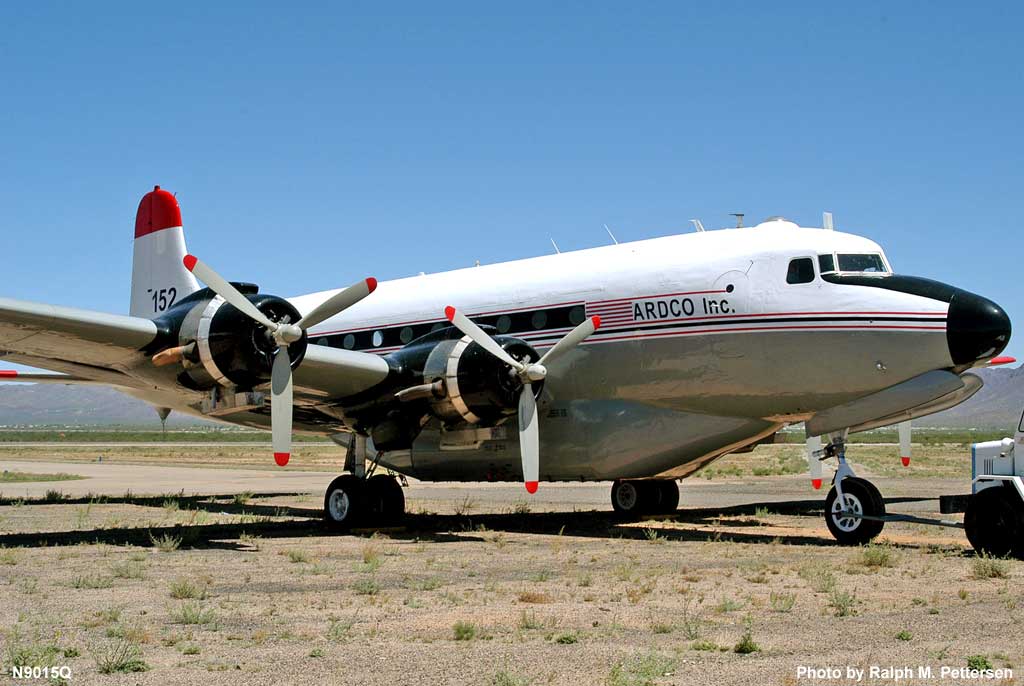 After Ardco, the C-54D spend just a few years hauling cargo for Florida Air Transport and Island Air Transport both basedin Florida.
The Foundation purchased Douglas C-54D 43-17228 on August 15, 2020 and began the process of getting her airworthy again, including
creation of a new Flying Museum and Memorial dedicated to the Berlin Airlift on her inside, replacing the tornado damaged 44-9144.
Acquiring C-54D 43-17228 is a new chapter for the BAHF and our "Mission of History, Education and Remembrance". Shortly, she will head to the paint shop to take on the identity of "Spirit of Freedom" and the registration N500EJ, as was our first C-54. Then we will begin using what we have learned over the last 27 years to create a new and even better educational display inside this actual Airlift airplane. Check out the schedule to see when we will be appearing at an airport near you! If anyone has any more information about the history of Douglas C-54D 43-17228 or pictures of her in service, contact the Foundation at airlift48@aol.com >