C-54E R-5D
"SPIRIT OF FREEDOM"tm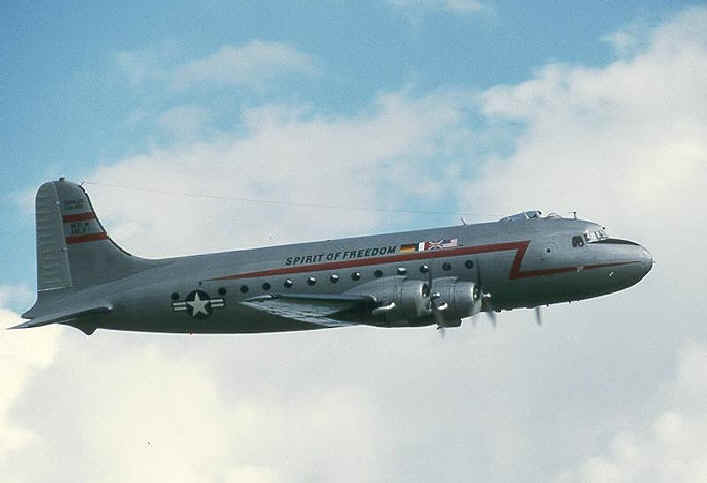 The "Spirit of Freedom" was a living, breathing, flying exhibit commemorating the great Berlin Airlift of 1948-49. A genuine Navy Veteran of the Airlift (VR-3), the "Spirit" housed a full fledged museum exhibit about that pivotal event. Filled with Artifacts, photographs, a computer animated tour guide and other Airlift related items, the "Spirit" spent 27 years traveling the world educating people on this subject.
Manufactured by the Douglas Aircraft Company S/N 27370 and delivered to the Army Air Corps in March of 1945 as 44-9144. She was then part of a transfer of 25 C-54E's to the United States Navy and recieved a BuNo of 90414 on May 30, 1945. She then took on the designation of R5D-4.

BuNo 90414 served with various units of the US Navy Air Transport Service. During this time is was assigned to Squadron VR-3 and it was as part of VR-3 that it was assigned to the Berlin Airlift, making transatlantic flights from the US to Germany in support of Navy Squadrons VR-6 and VR-8.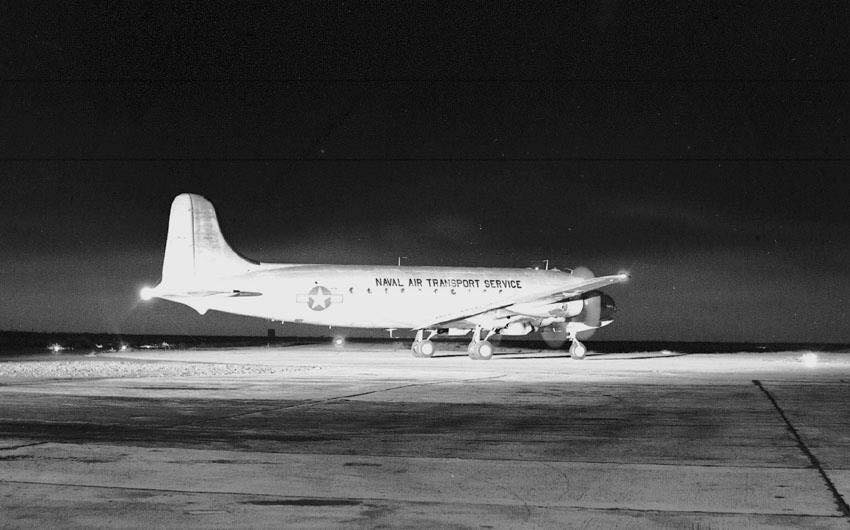 90414 in 1945 as part of NATS
After its role with the Navy, 90414 was transferred to the United States Marines in roles such as cargo transports, personnel transport, and finally VIP Transport. At one time she was based in Los Alamitos before being transferred to Washington DC. In 1975 she was reported as being with the USMC HQ Flight Section at Tuscon Ryan Field.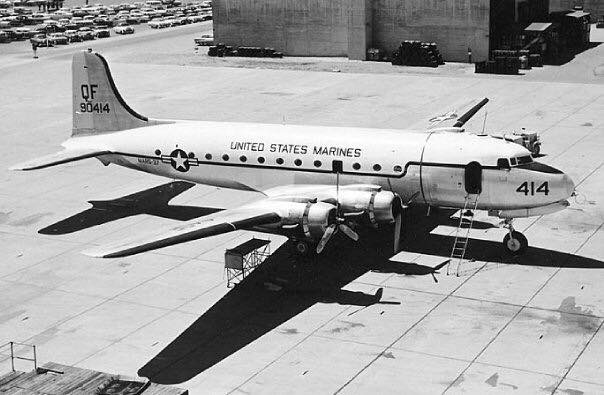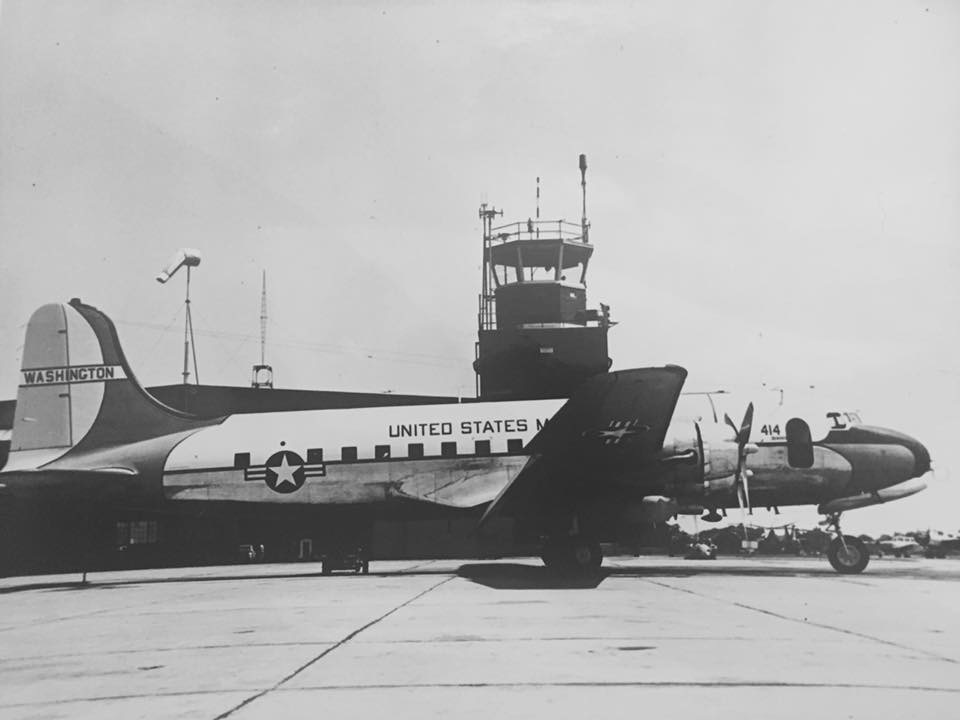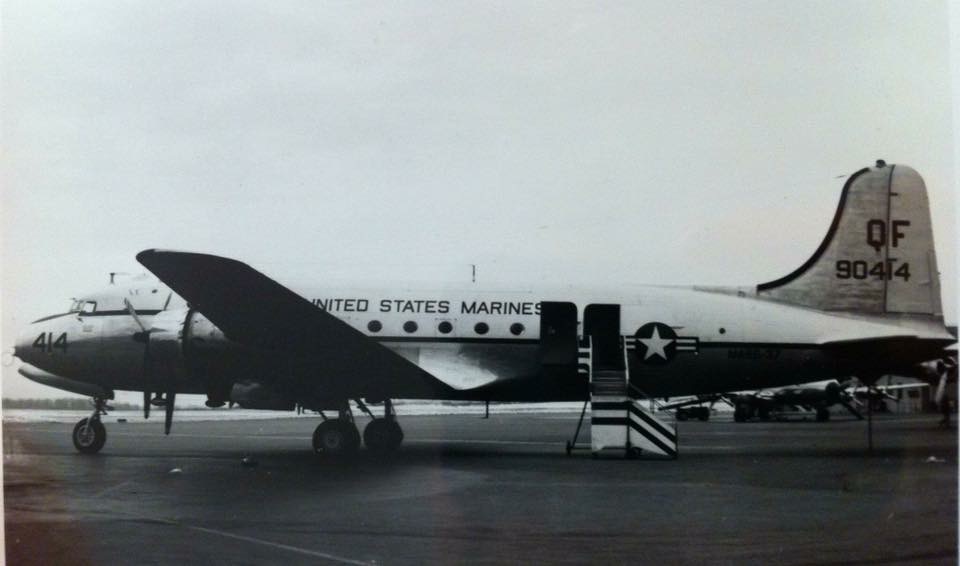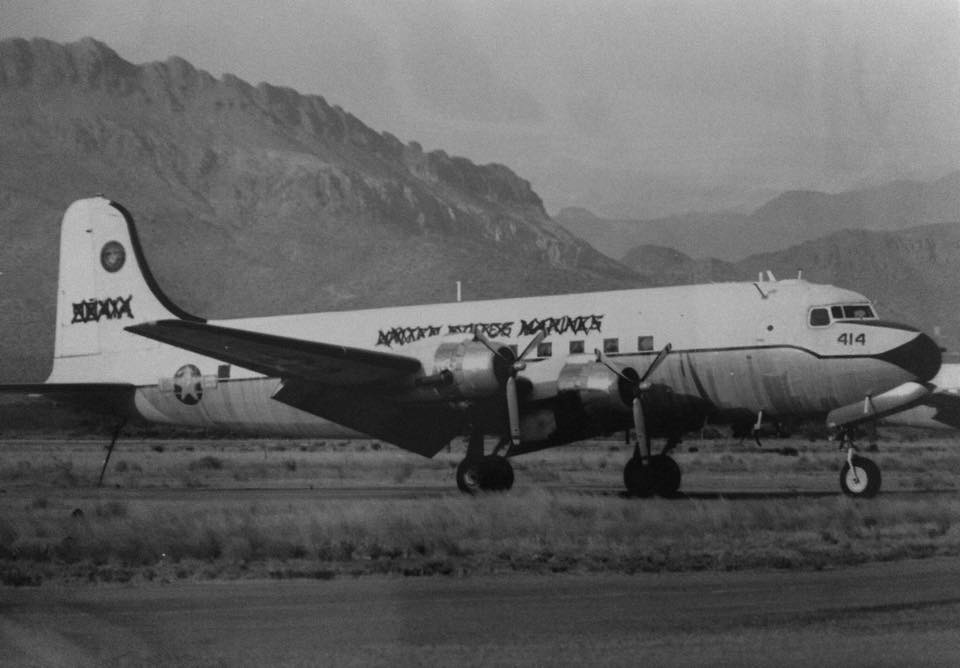 90414 awaits her new life in the boneyard.


Following her retirement, she was registered N48163 for A.A.A.P. Co Inc, an aircraft broker. After that she was registered N904DS.

In April 1978, she went to Canada to work for Carl Millard of Millardair, where she was registered C-GQIB. She was named "The Skytrader" and was used to ferry auto parts between Toronto and Detriot for the next 12 years. After being sold in the early 1990's to serve in the same capacity for 2 years or so.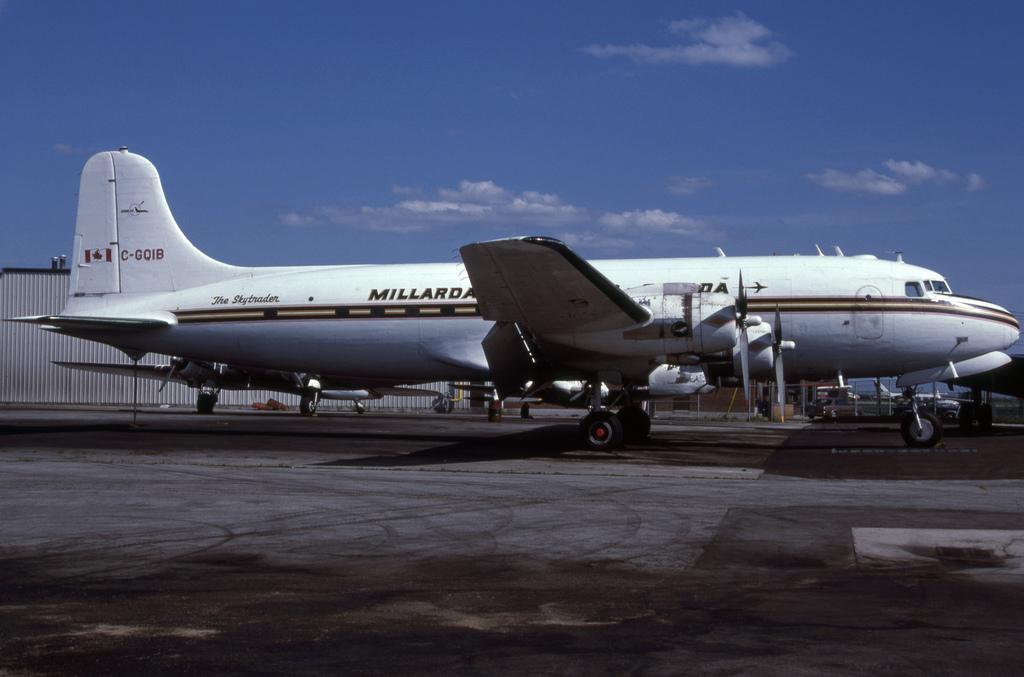 As "The Skytrader" in the 1980's

The Foundation purchased Douglas C-54E #27370 on Dec. 22, 1992 and began the restoration to her current state, including the creation of a Flying Museum and Memorial dedicated to the Berlin Airlift on her inside.
In May 1998, "Spirit of Freedom" undertook a 70 day European Tour to mark the 50th Anniversary of "Operation Vittles", the Berlin Airlift. This tour included stops at Westover AFB, Mass., Goose Bay Labrado, Prestwick Scotland Biggin Hill England, Berlin -Templehof Germany, Berlin-Schonefeld Germany, Rhein-Main AB, Frankfurt Germany, Wiesbaden Army Air Base, Wiesbaden Germany, Duxford England, Kemble England, Coventry England, Luxembourg City- Luxembourg, and Nancy, France. During this trip, "Spirit of Freedom" was honored by visits from German Chancellor Helmut Kohl, and U.S. President Bill Clinton.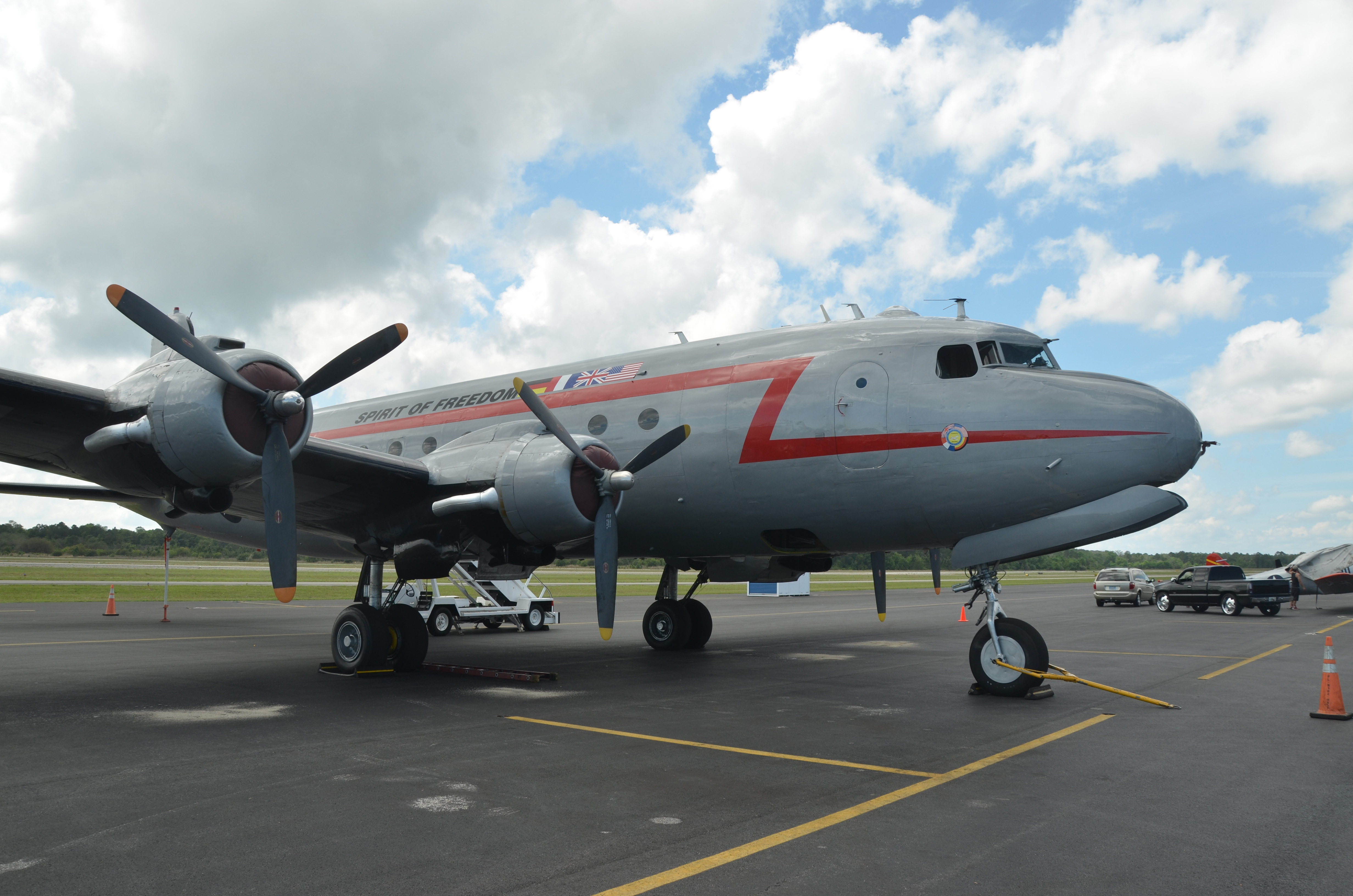 2016
For 27 years, from 1993-2020, "Spirit of Freedom" was found at airshows and events throughout the US. Unfortunately, on April 13, 2020, a tornado blew across Lowcountry Regional Airport in Walterboro, SC and tossed the airplane into a hangar structure, severely damaging the airplane and rendering it unflyable. We have since replaced 44-9144/90414 with C-54D 43-17228 to carry on its Mission of History, Education and Remembrance. We thoroughly enjoyed our time as keepers of this airplane, we took care of it and it took care of us. Thank you BuNo 90414, you were a great ship.

If anyone has any more information about the history of Douglas C-54E /R-5D-4 "Spirit of Freedom" or pictures of her in service, contact the Foundation at airlift48@aol.com >