Celebrating the Wright Brothers
The First Centennial of Powered Flight
For the 2003 season, a special set of displays have been installed in the "Spirit of Freedom" to help commemorate the first 100 years of powered flight. This year's calendar of special events culminated with our Douglas C-54 participating in a 100 plane tribute to the Wright Brothers at Kitty Hawk, North Carolina on December 17, 2003 exactly 100 years after their famous 120 foot flight.
During the festivities at Kitty Hawk, The "Spirit of Freedom" was honored to have Airlift Hero Gail S. Halvorsen, "The Berlin Airlift Candy Bomber" aboard as part of the crew. As a result,, the "Spirit" was part of several re-enactments of Col. Halvorsen's now famous "Operation Little Vittles" candy-parachute drops.
As part of our 'Mission of History, Education, and Remembrance", these drops were more significant than ones we had done in the past, as we only dropped 31 parachutes each time. Each parachute was representative of an American Serviceman lost in aviation accidents during "Operation Vittles".
THE EDUCATIONAL TOUR:
Thousands of NJ Students toured through the "Spirit of Freedom" during the first part of 2003.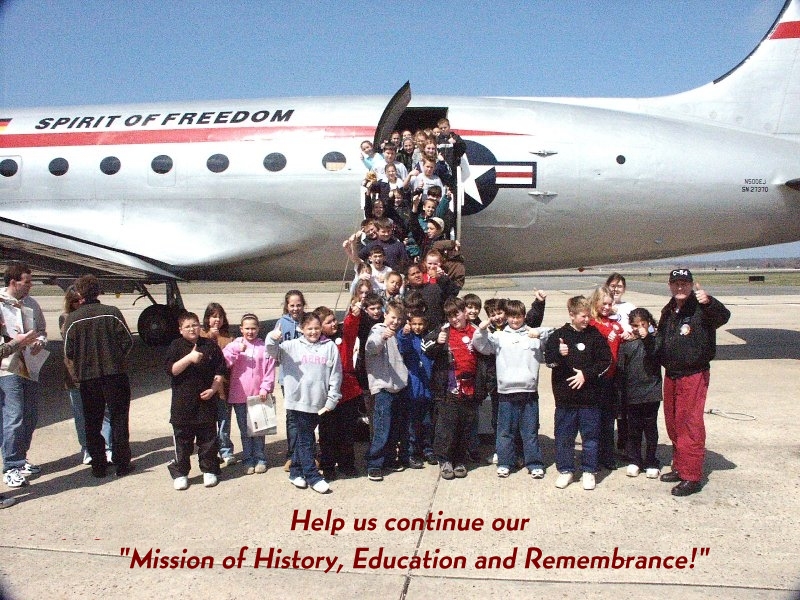 CENTENNIAL OF FLIGHT: The Special Wright Brothers Displays Installed in the
"Spirit of Freedom" to commemorate the Wright Brothers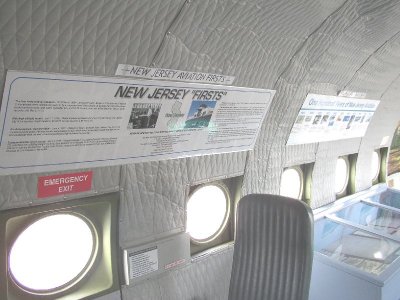 Kitty Hawk:2003 One Hundred Years Later
Airlift Veteran Bill Morrissey assists the Candy Bomber, Gail S. Halvorsen, as the "Spirit of Freedom"
approached Kill Devil Hill and the Wright National Monument.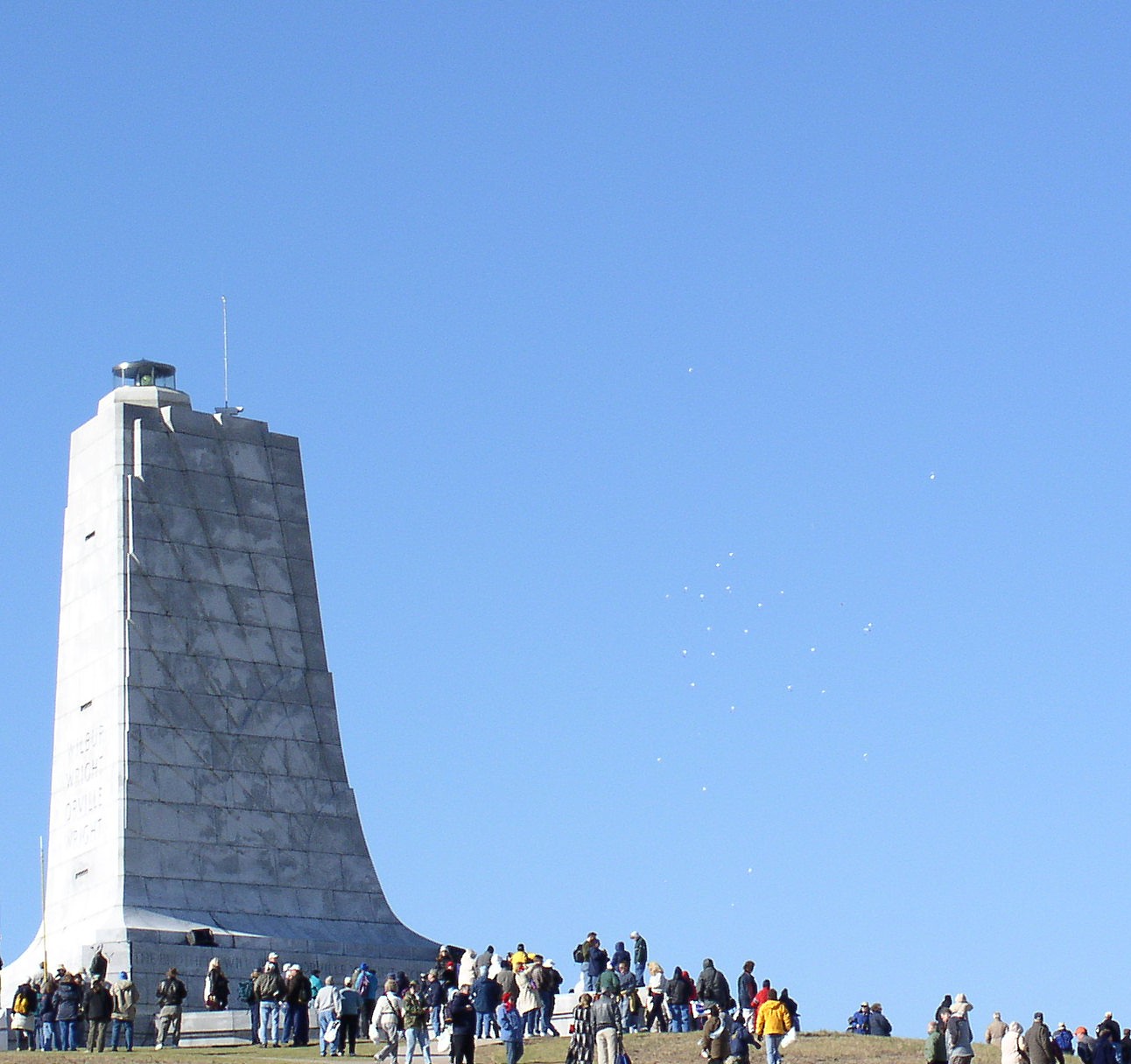 CHUTES AWAY! Candy Bomber Gail Halvorsen watches as the 31 Candy Bar Parachutes fall from
the sky to the right of the Wright Brothers National Monument. If you look closely, you can
count at least 26 of them in the left picture.